Hey Everyone! Chelle's Aunt Sari here. Today we're talking about kid interviews. They say the funniest things– and their answers change over time. So ask and ask and ask & then scrap & scrap & scrap. There are a few websites that give you interview ideas. Lots of them are related to birthdays–which is a great reminder to do it every year. Another fun thing is so ask them about an upcoming holiday, or their school or other things, well, like Memorial Day. What happens the day after? What happens to all the flowers? Which headstone is their favorite one? Maybe they like the really old ones that you can barely see the writing on, or the new, modern ones with a picture of the deceased? Or those really ornate ones that are for prominent citizens.
I found some great "lists" of questions:
Here's a couple of other questions I thought were funny.
What holiday would you invent to get a day off school?
What is your weirdest relative like?
Just ASK!! Here's some ideas from the Creative Team:
First up we have Stefanie. She asked each person in the family about Valentine's Day.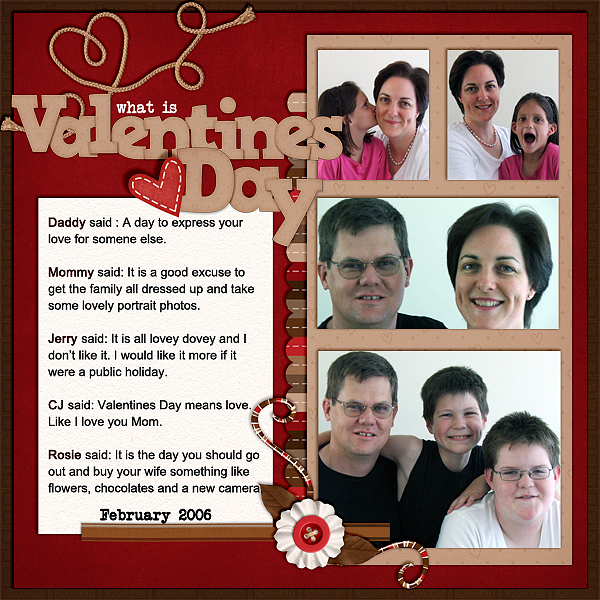 Next up is Mary with an interview of her 4-year old, Clark.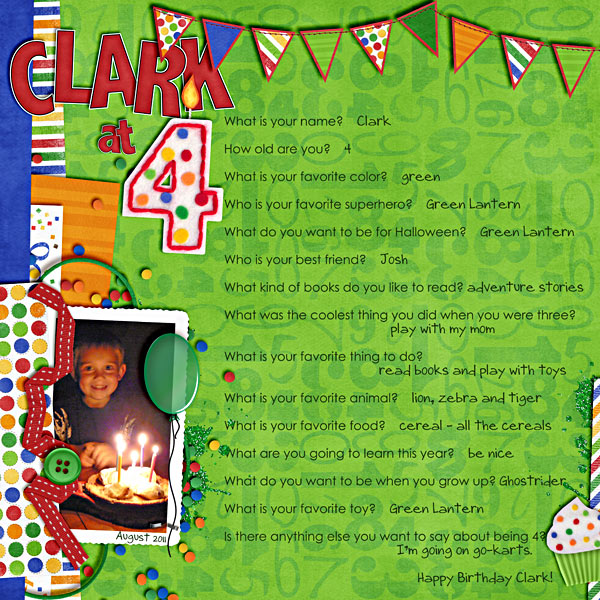 Our last layout is from Kayla and her daughter, Megan.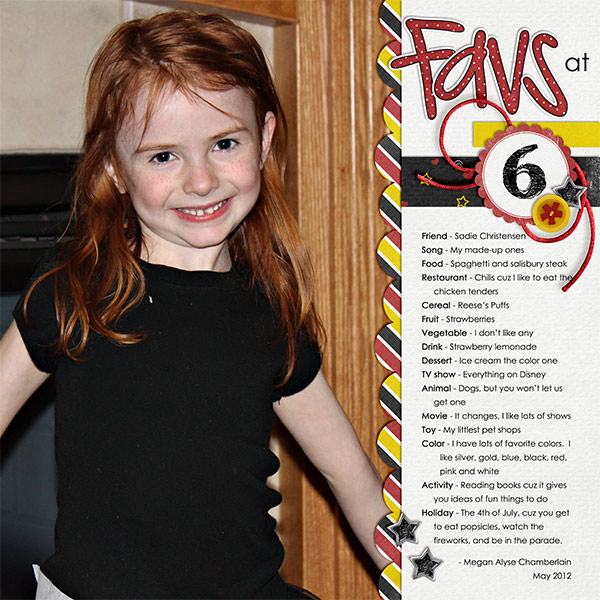 Wondering what kits/products the team used? Stefanie used My Sweet Valentine, Mary used Celebrate, and Kayla used Happy.
Everyone have a great week! Be Back Soon!