Hey scrappers! One of the sure signs that summer is coming is the strawberry plants in our backyard coming to life and blossoming.  Yum!  I can taste them already.  And that delicious flavor is the inspiration for my newest collection: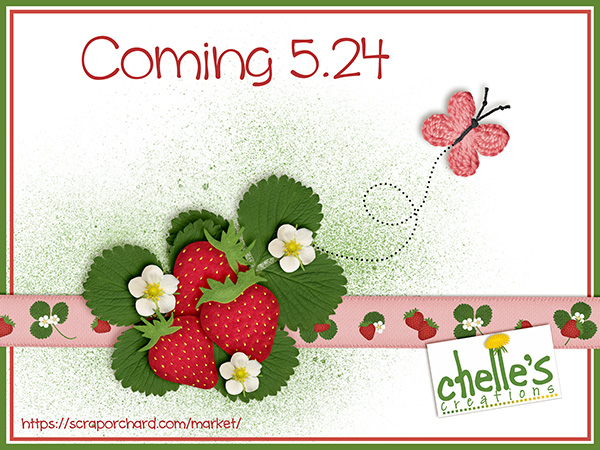 Enter to win Chelle's new digital scrapbooking kit, releasing on the 24th. Good Luck! Check out the ways you can enter below.
Remember we have NEW RULES!!!
You can enter to win by sharing the sneak peek. You can…
1. share it on your blog
2. share it on Facebook
3. share it via twitter
4. share it on Pinterest
Remember, since the winner is chosen using a random number generator, be sure to come back and let us know in a new comment when you've done each method.  Contest ends Wednesday 5.22 at 11:59 pm MDT.