Have you thought about making a Christmas card this year? Making a digital card with Chelle's Classic kit O Holy Night is as easy as 1-2-3. First, you'll need the kit. Second, you'll need the word art. Finally, you'll need a cute family snapshot. You can make your creation digitally and then order custom cards printed at any number of retail printers.
Karen has a digital scrapbooking page to show us that she made with O Holy Night and the coordinating word art. I love what she did with the hint of sheet music in the cluster of elements around her frame. Take a look!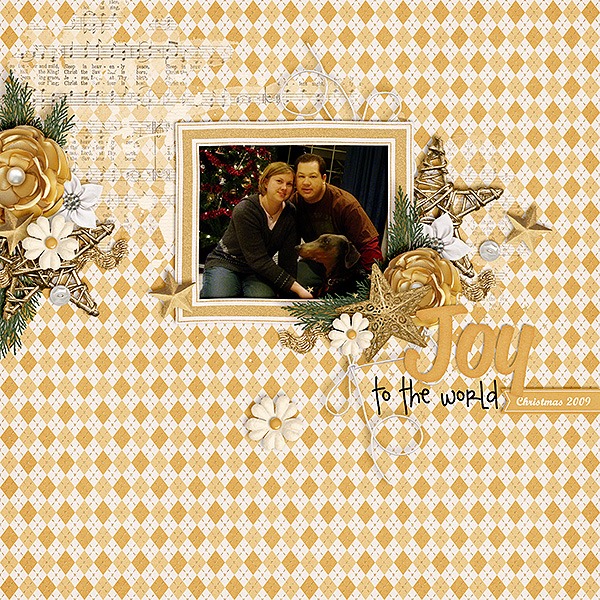 Now take a second look back at her page. I think her layout would make a fantastic Christmas card to send out to her friends and family. She could switch out the photo with one from the current year and change the date on the page, then crop the entire page to whatever card size she wanted and she would have a professional card for the year, custom made.
Want to play? Here's the kit and the word art in the market.