This is the second day of my spring break from school, and I am taking time to organize my digital scrapbooking supplies. I have found some great kits in my stash that I once relied heavily upon, but lately I've been too busy to even remember I had them! Some of Chelle's Creations very talented team members have been looking back into their computer files, as well, and they have provided a few scrapbook pages using the great classic kit called Prehistoric to give you some new inspiration.
Jennifer used the kit to document a trip to Rapid City, SD, and it's perfect because her children are sitting on a dinosaur statue. I love how she used the felt dinosaurs to draw attention to the "real" dino in the photo.  
 Ophelia also had some photos to scrap with a dinosaur theme. She took her son and his cousin to a museum that had a dinosaur dig. I love the footprint stitching highlighting the child in the photo.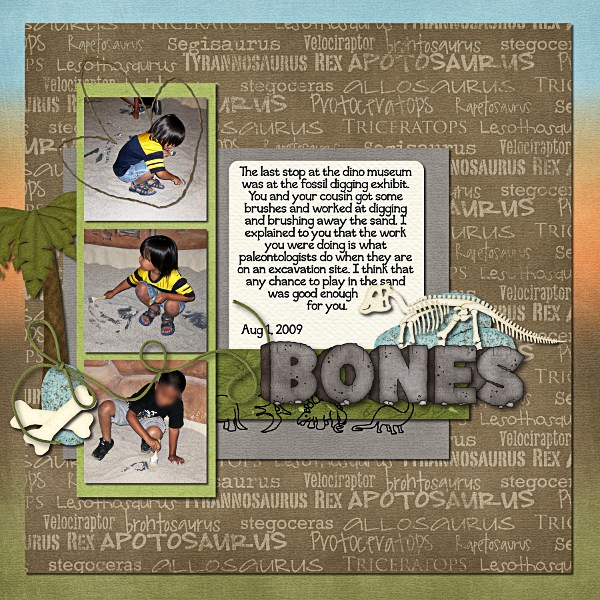 Ronnie also used the kit, but her photos have nothing to do with dinosaurs. She and her husband were eating at a famous restaurant, the H3 Ranch, and took photos of the rustic décor and gorgeous food preparations, so the colors and textures of the Prehistoric kit were a perfect choice for her scrapbook page.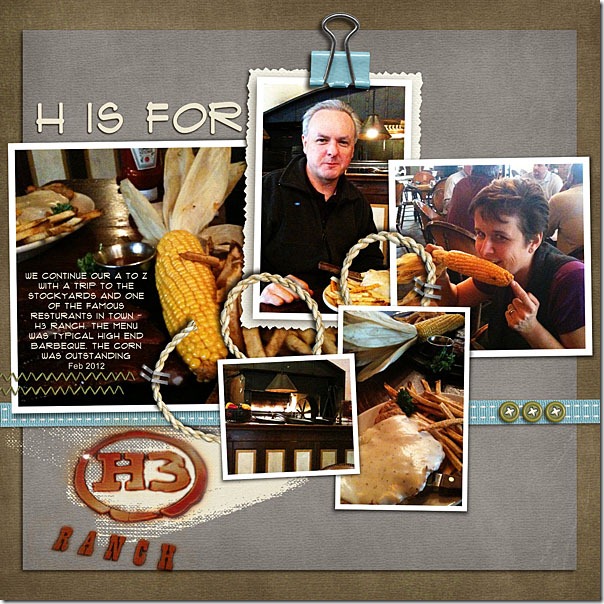 Have you done your computer spring organizing yet and found the great classic kit Prehistoric? Make a page (or three!) with it and post in Chelle's Gallery at Scrap Orchard. We love to see all the creative ways Chelle's friends use her kits. What? You don't own this kit? Click on the preview image of the kit here, and it will take you right to the store for a closer look.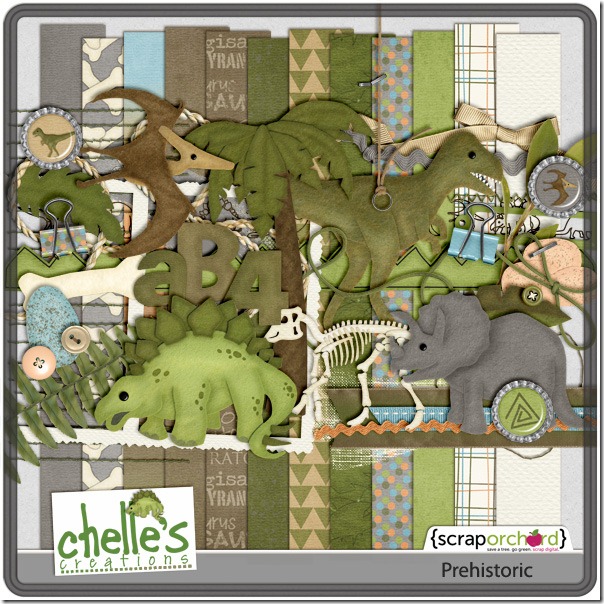 Happy Scrapping!