Hello Friends!
It's time for another Friday Freebie! Jenn J made us digital scrapbooking cluster flowers using Chelle's 3 military kits. Wide Blue Yonder (Air Force), Rolling Along (Army) & Anchors Aweigh (Navy). I love to see Jenn's freebies this time of year because I know she will do something military for our digital scrapbooking layouts for Veteran's Day here in the US. I am so grateful for our military and the service they provide.
Here's the FREEBIE!
Here are links to the Military Kits and Military Bundle.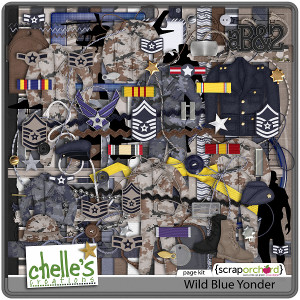 Take a look through all the military kits. I bet you'll find something you can use for your military-style layouts!
Enjoy!