Creating a strong focal point on a digital scrapbooking page is extremely important, for without some variation of emphasis, a reader might get lost and miss the purpose of the page. Since we create scrapbook pages to record precious memories, it would be a shame to confuse those for whom we have saved our memories. Debbie Hodge says that emphasis is all about contrast, and it can be achieved in a variety of ways. Take a look at a couple of examples from Chelle's Creative Team members.
Jennifer used Chelle's Boho Summer minikit and matching alpha to make a whimsical page using one large, humorous photo. She double framed the photo and created a cluster around it to draw the eye towards the photo. The cluster and single photo contrast with the plain wooden background, and it would be hard to miss Jennifer's focal point on this page.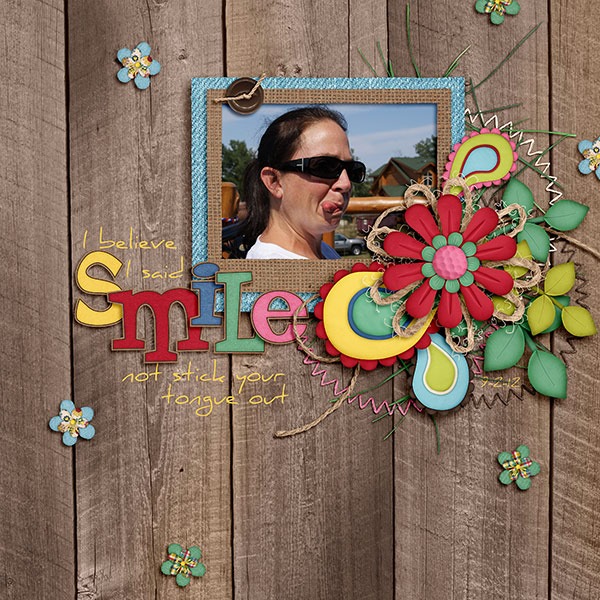 Melissa used Bug Town minikit and alpha to create a double page. She explained, "Since this page has very similar looking photos in each photo spot, I wanted to draw attention to the one I liked best. So I enlarged the photo and really zoomed in. To help keep the focal point on the enlarged photo (since its a 2pager) I cropped the size of all the accompanying photos. And I also kept the all the photos more zoomed out to keep the focus on my main photo." She also kept the double page layout balanced and added chevrons to help the flow of the layout. Here's her double page spread followed by the left and right halves separately for ease in viewing.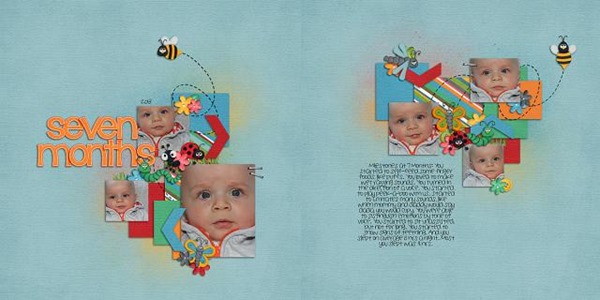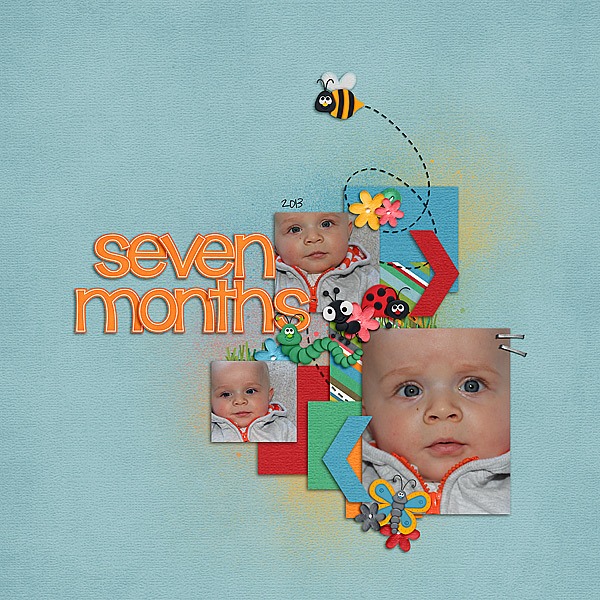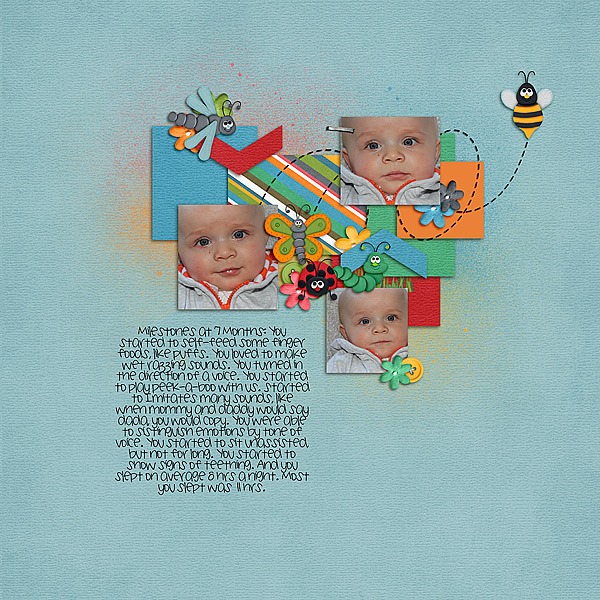 Remember to keep in mind contrasting elements to bring a strong focal point to your next digital scrapbooking page.