It's a banner day at Chelle's Creations! The Creative Team members have been using Chelle's kits to make digital scrapbooking pages with banners on them. Banners can be any shape or size and are the perfect digital embellishment to add to any page. Let's see what they have to show us.
First, Kayla used One Year Older to make a page about Grandpa Bob's birthday. She used the banners to create movement from left to right and give a festive feel to her page.
Next, Tammy used the crocheted heart banners from  Fleur de Violette to create this gorgeous page about the Princess Fantasy Faire. She also has large banner ribbons as mats behind her photos, which are perfect accents.
Donna used Beat the Heat and Gnome Sweet Gnome to create her bright page about the gorgeous birds at the National Aviary in Pittsburgh. She used a banner from a Scrapping with Liz calendar template and filled the pennants on the string with papers from Chelle's kits.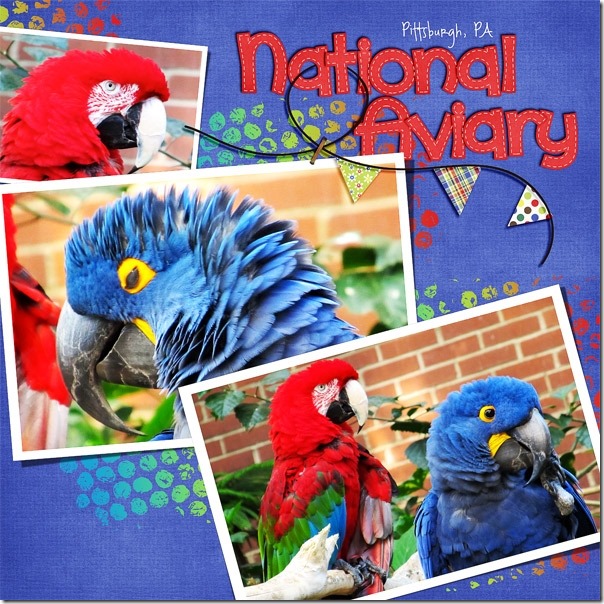 Next, Jenn used a banner a bit differently. She tucked the banner under the matted photo on her page to accentuate the photo and give more texture and depth to the page. The colors in the banner pieces coordinate perfectly with her little guy's swimsuit in the photo.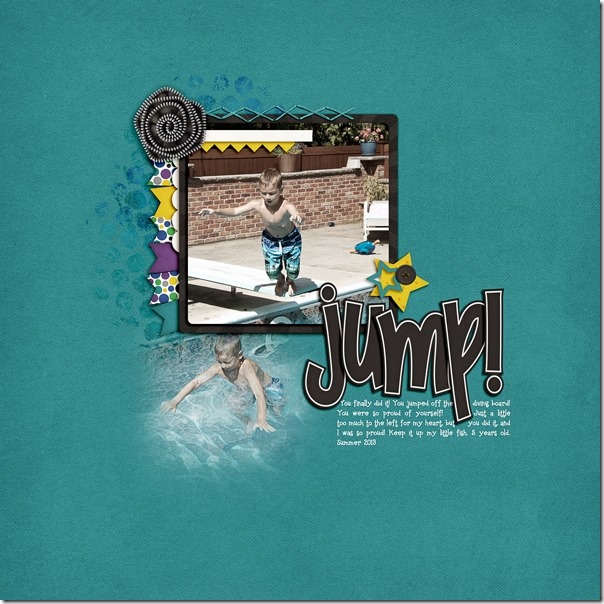 Helen used Snowlandia to  make this gorgeous page. I love the mitten banner she used as part of the title work at the top. It's the perfect treatment for it.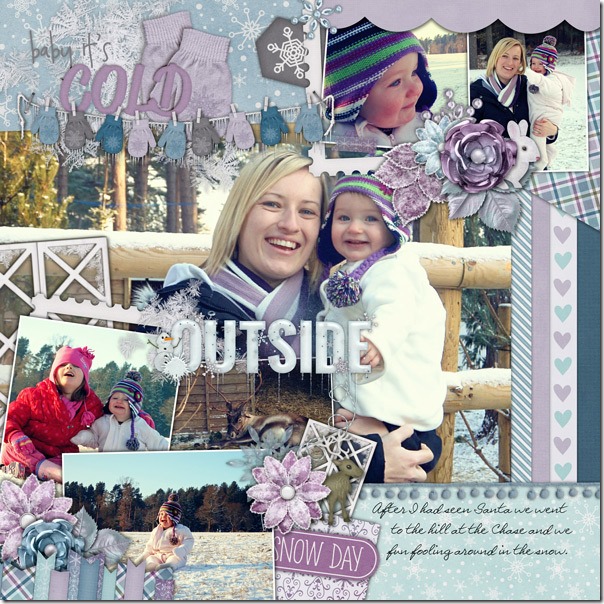 Finally, Kassie has used Lady Bug Hugs to make this sweet page about her daughter proudly turning four. Isn't she precious? The banner really ties the page together and gives a fun feel to it.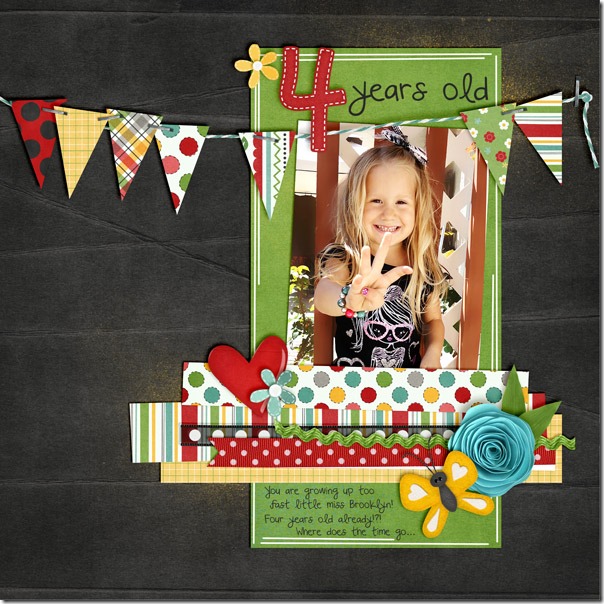 I hope you're inspired to use banners on your next page, maybe in ways you hadn't before.