Hi Chelle's Creations fans! Today we're talking about a method for arranging items on your digital scrapbooking page called visual triangle placement. Simply put, it means placing your photos, or clusters, or combinations of such in a large triangle so the reader's eye follows your three main points around the page. It can help to either draw your eye to the one large focal spot, or it can help you to see the page as a whole and not miss a single detail. Let me show you a couple of examples.
First, Heather has used a combination of elements from Roller Coasters & Cotton Candy to form her triangle. From her journal box on the top left to the large photo on the right to the title cluster on the bottom, she has the reader's attention captured in a flow of the story of her memory of taking her children to the carnival. She didn't have many pictures that day, so she used her one large photo, a large title piece (you can find that word art here), and her words to create a digital scrapbooking page that will elicit fond memories from her family each time they look at it. And isn't that what we want?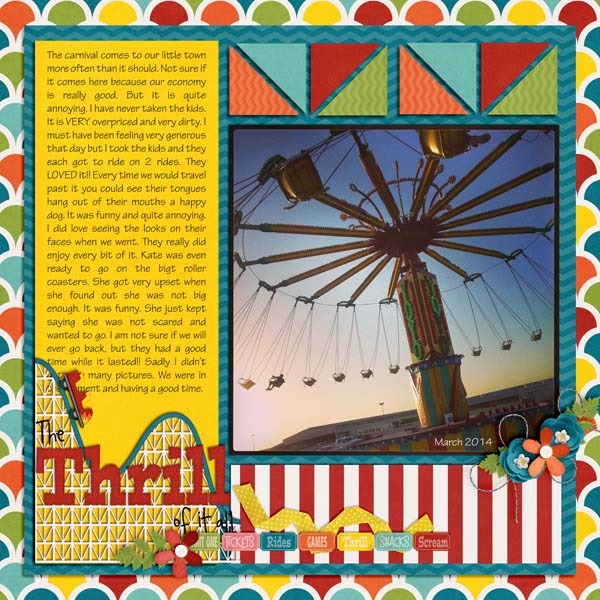 Krista used a slightly different technique for her visual triangle. The large photo on the page tells the obvious story, but it is anchored on the page perfectly by the clusters of beach elements from Chelle's At the Beach kit, all placed at the corners of her visual triangle. This technique draws your eye to that focal point photo. Just a few simple touches were all that was needed to complete the story: the date, a few bits of word art, and the title art.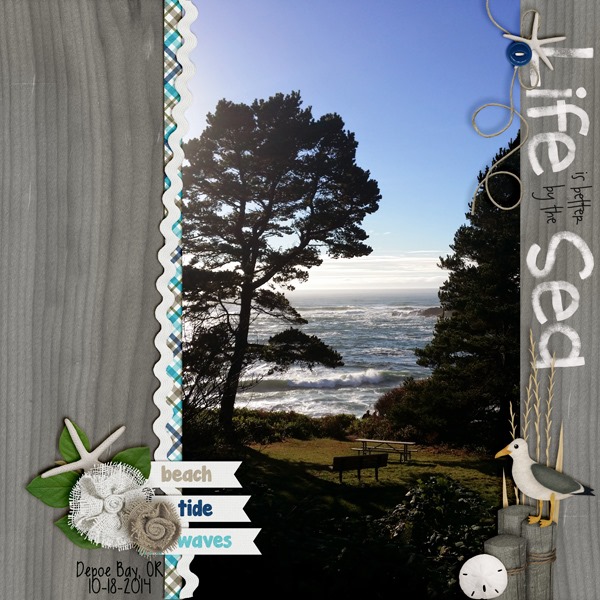 If you would like a closer look at the kits used for this blog post, check these out. The images are linked to the store.