CU Spritzers are perfect for adding depth/texture to your papers…try various blending modes and adjust the opacity. Use them for papers, backgrounds, and elements.
Adjust the brush qualities for quick and easy random spritz clusters: (these options may only be available in photoshop)
Load the brushes & select one (or open a .PNG file, resize to max 2500 pixels & define the brush). Then open your brushes palette. Make adjustments similar to the following:
(I also adjusted the spacing…but that one is not necessary) From the first window: Size – I suggest around 25%…that will make the spritzes similar in size…yet different. Angle jitter – this one could be as high as 100%…it means the brush will spin as much as 360 degrees. From the second window: I want the spritzes to be slightly different in color. Foreground/Background jitter at 100% means the colors will be randomly somewhere between my background and foreground colors.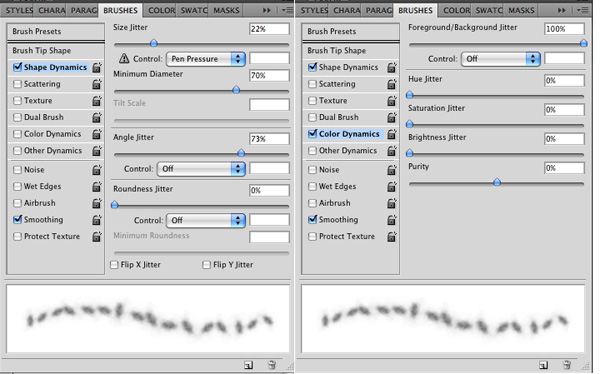 Then you get something like this: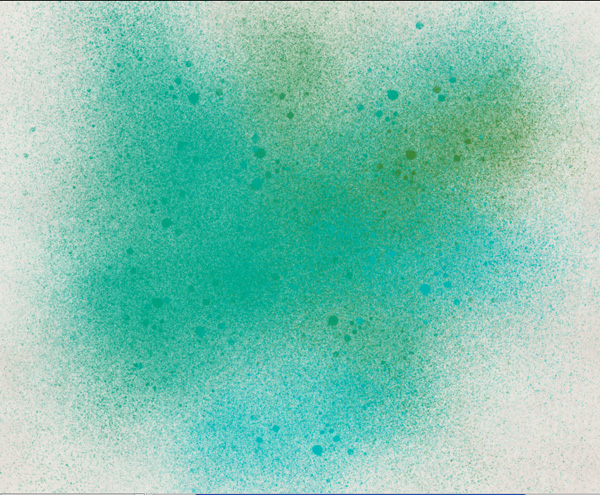 Using a mask with the spritzers: The good news is that since we are working in digital, we can spritz, then erase the mask.
I started by creating a spritzed cluster with 2 colors…each color is on it's own layer. Note: If you use the colors with a brush, they will "cover up" the spritz below…like paint. If you change the blending mode to multiply, it changes the color, BUT, the colors no longer "cover up". I chose to deal with that problem by adding a second layer of green just in the middle (see my layers palette)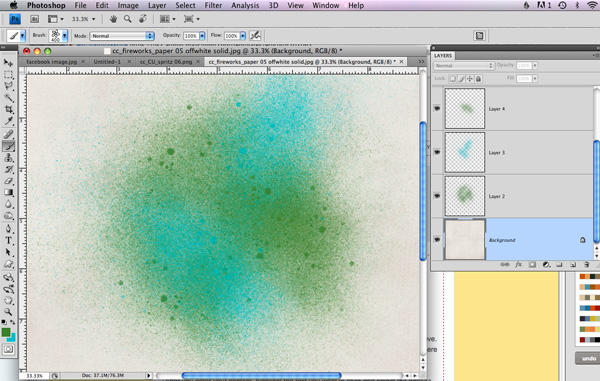 I want to mask one flower with the green, and two smaller flowers with the blue…so on new layers above my spritzes I created those masks. I prefer to do it this way so I can move them around 'til I'm satisfied THEN erase.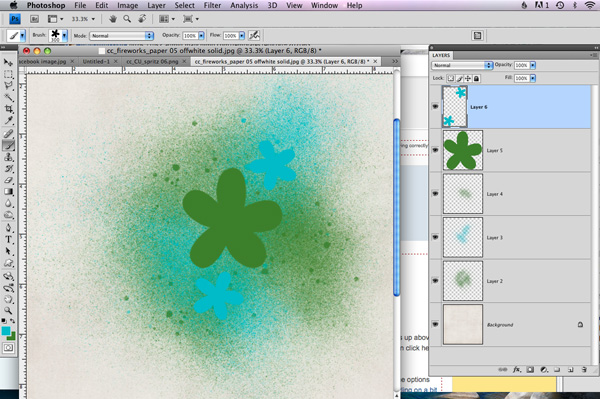 Select the middle flower,(hide that layer so you can see the results) then with the green spritz layer selected, delete…select the second green layer and hit delete again.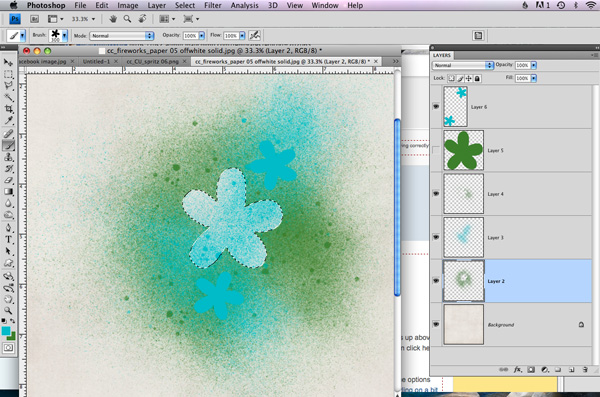 Select the small flowers, (hide that layer so you can see the results) then with the turquoise spritz layer selected, hit delete.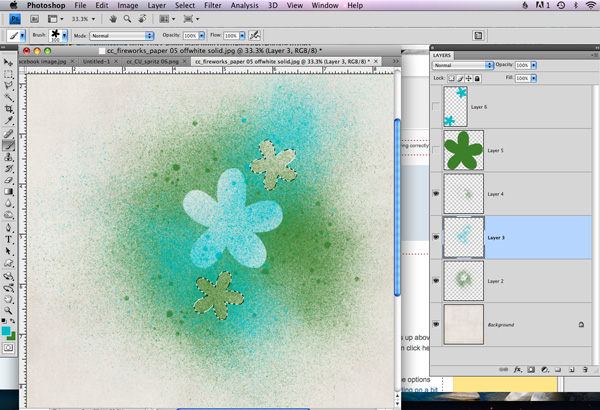 And here's the result: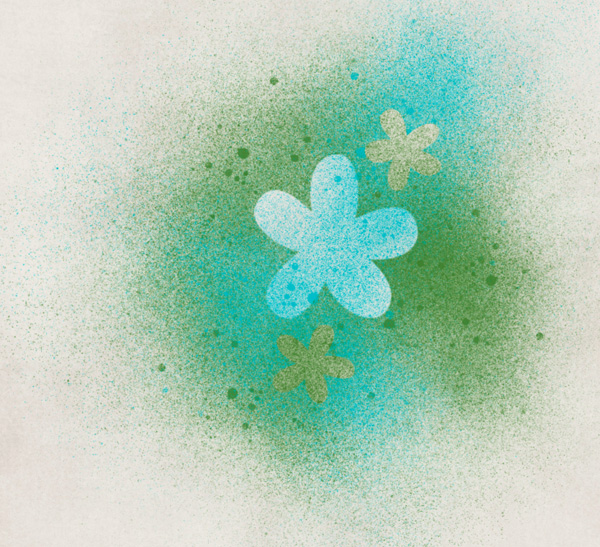 Give it a try!  If you have any questions, shoot me an email.